As we continue to navigate the COVID-19 pandemic, our passengers have been asking whether it is safe to travel, how to be safe when flying, and how the airport and flight experience will be different from before the pandemic. We're responding to our most asked questions on COVID safety and flying with resources and information you can trust.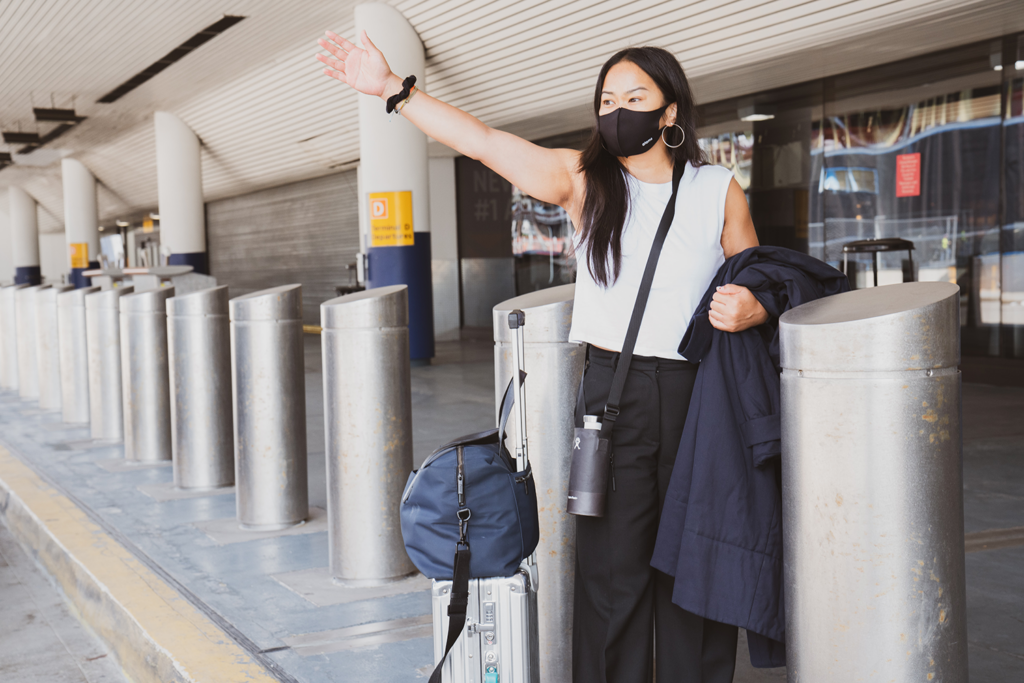 Is it safe to travel during the COVID-19 pandemic?
Close contact with others increases a person's risk of getting and spreading COVID-19.
The CDC advises people traveling on airplanes to:
The CDC advises everyone age 18 and above to be vaccinated against COVID-19.
Are you at higher risk of catching COVID on an airplane?
The short answer is yes.
According to the CDC, Travel increases a person's risk of getting and spreading COVID-19 by bringing people in close contact with others, often for prolonged periods, and exposing them to frequently touched surfaces.
Air travel often requires spending time in security lines and busy airport terminals where staying 6 feet away from others may be challenging. Staying 6 feet away from others may also be difficult on airplanes. People may not be able to distance themselves by the recommended 6 feet from other people seated nearby or from those standing in or passing through the aisles.
Can I fly if I'm not vaccinated against COVID-19?
Proof of vaccination is not required for US citizens flying domestically. 
Proof of vaccination is required for non-US citizen, nonimmigrant passengers flying from a foreign country to the Unites States.
You cannot fly if:
Is it safe to travel for fully vaccinated people?
While vaccines are safe and effective, it is important to remember that close contact with others poses a risk even for vaccinated people, as it is still possible to contract and spread COVID-19 while vaccinated.
Do I have to wear a mask at the airport?
The CDC issued an order in February 2021 that requires the wearing of masks by travelers (both passengers and crew) on public conveyances to prevent the spread of COVID-19. Crew must require all persons onboard to wear masks when boarding, disembarking, and for the duration of travel. 
All people must wear a mask when entering, or on the premises of a transportation hub.
This order must be followed by all passengers on public conveyances, including airplanes, traveling into, within, or out of the United States, as well as crew and other workers involved in the operation of aircraft, and all people entering or located in transportation hubs, including airports.
Long story short– is it safe to travel?
Lately many of us have tough decisions to make regarding travel.
We advise travelers to account for the current COVID-19 situation at home, and at each destination before planning a trip. Make sure that your group is familiar with any COVID-19 policies and protocols in place at your destinations.
If you do book a trip, we recommend purchasing travel insurance with the understanding that depending on the ongoing status of COVID-19, it could be in the best interest of you and your group to cancel travel plans and reschedule for a later time.
Keep yourself safe while traveling by getting vaccinated, wearing a mask, washing your hands, and social distancing when possible.