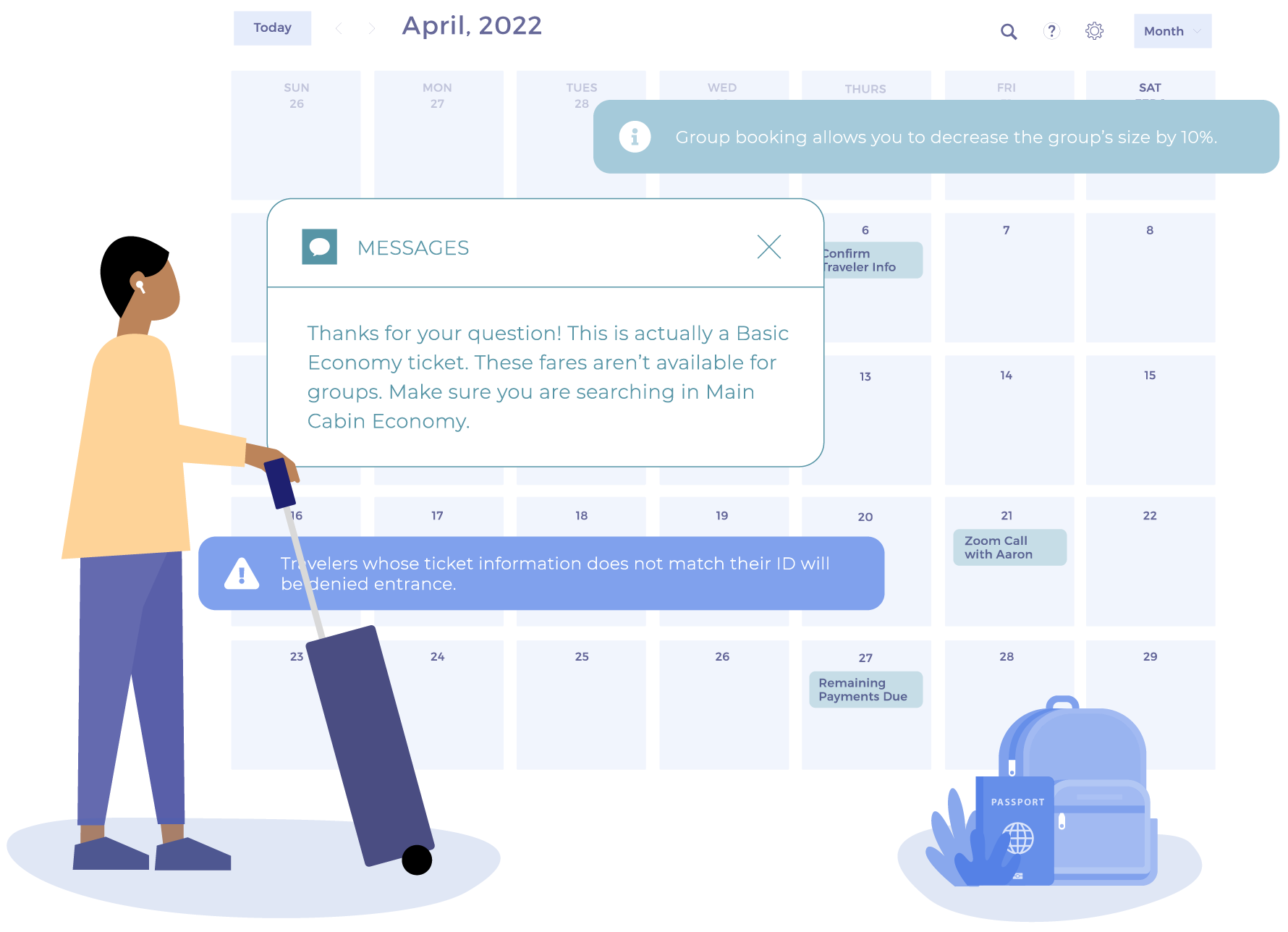 We have a clear focus on group travel in order to anticipate challenges and educate our travelers on the many details about the booking process.
Over the years we have perfected our client-first service to ensure you are offered the best itinerary options for your group's unique needs, never those driven by commission.
From your initial quote to your safe arrival home, we're here to assist your group directly. No more waiting on hold for hours with the airline.
Coordinating with a large group is difficult, especially when things don't go as planned. With group travel, efficiency is everything – whether you are flying students, tourists, or a corporate group.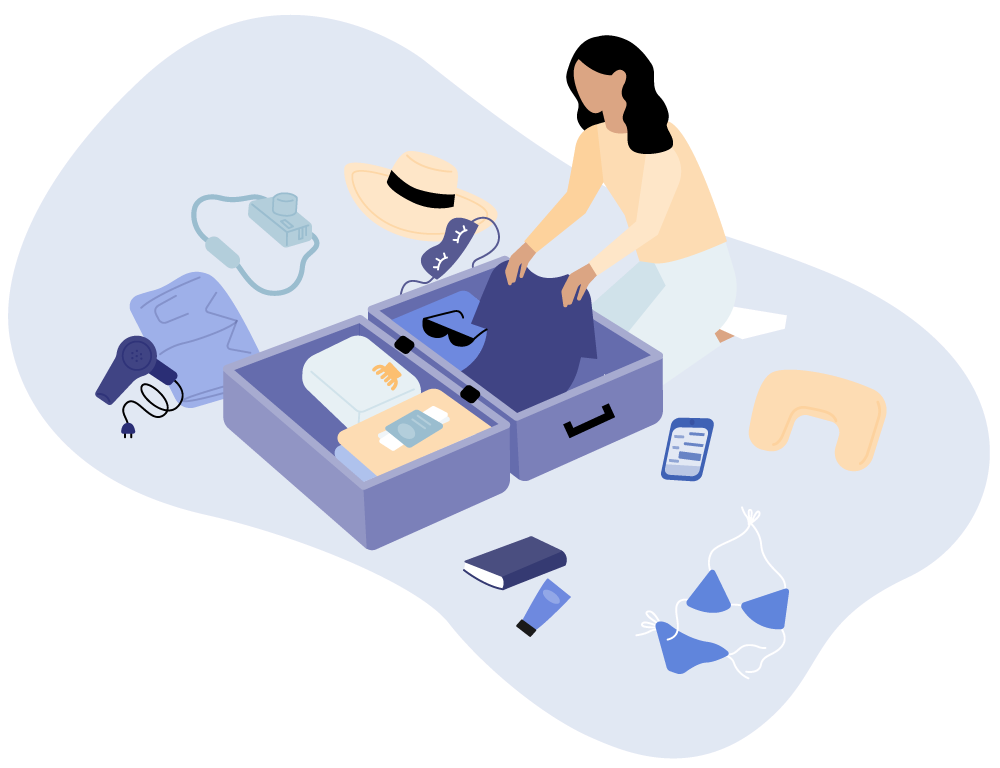 Don't see a category that fits your group? That's ok.
We'll work together to meet your group's unique travel style and needs. Fill out our group travel quote form to help our team get to know you.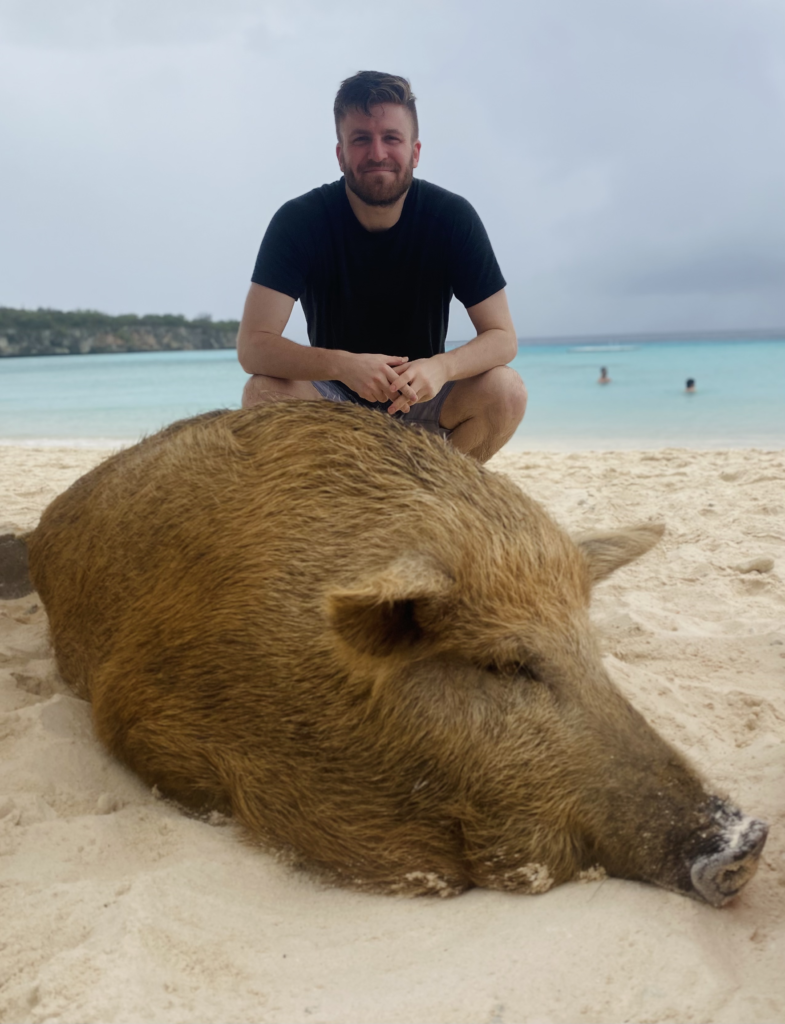 A world traveler since his early twenties, Aaron Sanfield took on the group leader role for a series of volunteer trips to Peru and Tanzania. Given the opportunity, Aaron loves to explore even the most remote islands and destinations. It is simply the culmination of his firsthand experience and passion for working with travelers that Easy Group Airfare exists today.

The booking process Aaron experienced as a group leader was convoluted, stressful. Without proper planning, the cost of airfare presents a high barrier to entry for non-profits and volunteer groups. In 2014, Aaron's love for travel inspired him to start Easy Group Airfare, and he has served as the lead travel expert for his customers ever since–crafting seamless itineraries, and acting as advocate, concierge and educator with each group he assists.
See what our travelers have to say
Having received the personalized services of the founder, Aaron Sanfield, for over 5 years we are extremely grateful that we can once again confidently entrust the round trip travel for our group of 40 former teachers from Liverpool to southern Italy in May, 2022.

On a recent trip abroad, one of our travelers inadvertently brought an expired passport. Aaron was in constant phone communication with us for almost two hours, the end result that the airline was persuaded to honor the original ticket for a rescheduled flight, at no extra cost after the proper travel documents had been express mailed to NYC. At no time do we ever feel that we are without corroborative back-up.
We just want to thank EGA for organizing the trip of a lifetime: 2 countries, 6 cities, and 9 flights. Aaron always made himself extremely available, and solved our trip issues efficiently.
Our company trip to Vegas in was not an easy task to organize internally. However, when it came to the flight bookings, Aaron was a star! Changes and amendments to flight requirements, even up to the last week before travel were handled with great service and expertise. The response time to queries was also exceptional, accurate and detailed.

Our group had and amazing time and we would definitely reach out to Aaron and his colleagues again should the need arise - hopefully sooner rather than later!
I can't express my gratitude Aaron and EGA enough. Our trip dates changed 3 times and he was patient, understanding, and quick to find a solution every time.
10 or more travelers qualify as a group according to airline policy. If you have less than 10 passengers, 
send us an email
 with your trip information, and we will get back to you within 24 hours.
While there are no formal discounts for group flights and bookings, we promise to find the lowest fares available. The real advantage of group airfare is flexibility, which often saves money in the long run. Tickets booked individually are non-transferrable and incur steep penalties if your itinerary changes.
We strive to offer fares that are competitive with online, individually-priced tickets. Our fee is included in your ticket price, which you will approve of prior to paying a deposit. You can always receive a quote for free.